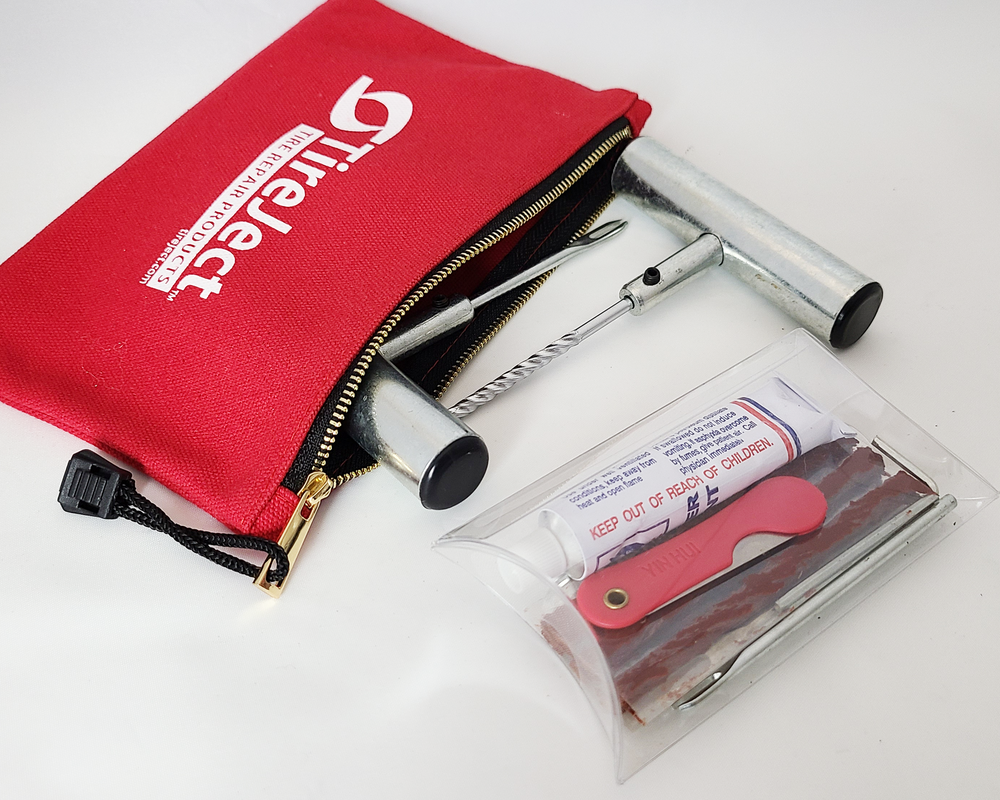 Description Summary:

Our essentials tool-kit is the perfect add-on for extra assurance. The included tools allow you to repair larger punctures or be ready to help out a friend in need that is not prepared with TireJect Tire Sealant!
Essentials Kit: Tire Plug Tool
Tire plugs are handy to have for larger punctures. These plugs are compatible with TireJect™ Tire Sealant which will seal around a plug for a leak free seal. Adding a TireJect™ plug kit to your pack or tool box will fix virtually any flat tire when used with TireJect™ Tire Sealant so you are prepared for anything.
Many Off-Road riders will carry this plug kit for emergency repair of a sidewall gash, tear or large puncture to get them out of a jam. Using multiple tire plugs with TireJect™ Tire Sealant will get you out of any jam.
Essentials+ Kit: 12-in-1 Multi-Tool with Valve Core Tool and Replacement Valve Core
The TireJect 12-in-1 multi-tool is included with the Essentials+ kit and makes the perfect addition. Use the pliers to remove objects from the tire and have the perfect tool handy for almost any job while in a jam.
1) Long Nose Pliers, 2) Standard Pliers, 3) Wire Cutter, 4) Saw, 5) Slotted Screwdriver(S), 6) Slotted Screwdriver(L), 7) Philips Screwdriver, 8) Large Slotted Screwdriver, 9) Bottle Opener / Can Opener, 10) Large Flat Screwdriver, 11) Cone Knife, 12) Sharp Knife
Our Tire Plug Tool Kit is easy to use and compatible with TireJect Tire Sealant. Use with TireJect Tire Sealant to seal larger holes and ensure a strong, durable seal.